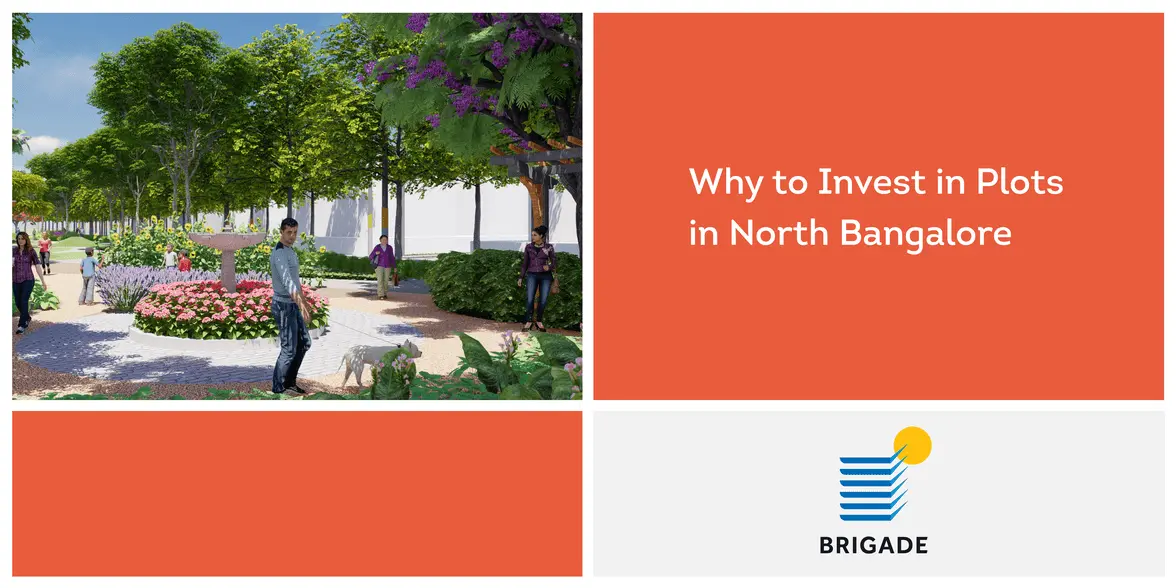 Why to Invest in Plots in North Bangalore
There is no better time than now to invest in residential plots in North Bengaluru. The real estate value of the city is gaining steam and will continue to do so over the years, as Knight Frank's Asia-Pacific Outlook 2023 report hints at a 5% year-on-year residential price gain in Bengaluru.
The physical and social infrastructure in North Bengaluru has made it the most sought-after location for first-time homebuyers and investors. The strategic location, excellent connectivity and increasing real estate value make the area a compelling option for those looking to invest in plotted developments.
Here is a look at some of the factors that are convincing buyers to purchase plots in North Bengaluru.
High Return on Investments
Your property becomes an asset when it generates more value than what you invested initially. This financial prospect is one of the key reasons you should invest your money in a plotted development in North Bengaluru.
The area's real estate value is at an all-time high, thanks to the massive industrial growth. Cashing in on this opportunity, builders are developing apartment enclaves, luxury villas and plotted areas suiting different buyer preferences and price points.
Investing in this area at the current stage allows investors to capitalise on this appreciation potential and secure their financial future.
Increase in Job Opportunities
Vast acres of unmanned lands have become a bustling industrial hub in North Bengaluru. The fiscal push from the government in the form of Special Economic Zones (SEZs) has acted as a catalyst in generating employment opportunities in the area.
With the sanctioning of an aerospace SEZ coupled with Karnataka state's sovereign aerospace policy, Devanahalli has emerged as a significant player in the manufacturing space. The government incentive invited multiple organisations related to aerospace manufacturing, leading to a growth in career opportunities. The employment prospects have improved the viability of the locality as a residential area and this trend will continue in the years to come.
Proximity to Residential Areas
North Bengaluru is located near popular residential spots such as Sadashivnagar, Kumaraswamy Layout, Banashankari and Devanahalli, making it an excellent choice for investing in plots. The proximity allows buyers to use the purchased plots in ways other than domestic purposes. Owners can build a house on the land which they can use as a rental space or treat it as their permanent residence.
Brigade Oasis in Devanahalli is one example that features plots of various dimensions ideal for both residential and commercial establishments.
Eco-Friendly Environment
Yelahanka in North Bengaluru is home to 28 lakes and a dense natural canopy of trees in Jalahalli. Plotted developments in the area are great investment options for people with a penchant towards nature and greenery.
Owners get to relive the lost charm of the garden city amidst abundant greenery and fresh air. Nature walks may become spontaneous and a weekend ritual in lush green offers a welcoming break for urban dwellers from the usual mall hopping or catching up with the tinsel town releases.
Conclusion
Robust infrastructure, burgeoning industrial activities, proximity to facilities like educational institutions and superb accessibility of significant employment hubs make North Bengaluru the perfect spot for investing in plots. However, as with any investment, thorough research and due diligence are crucial to make an informed decision.